"Our big boy Bruce has just had yet another amazing adventure at Millin Brook. We were kept up to date with his progress as it was his first time staying in the newly built dog suites. He's a bit of a lump so knowing he was safe and having fun meant we could totally relax. To be honest he is that well looked after, I wouldn't mind a holiday here myself! 10/10 from us ……. and of course Bruce".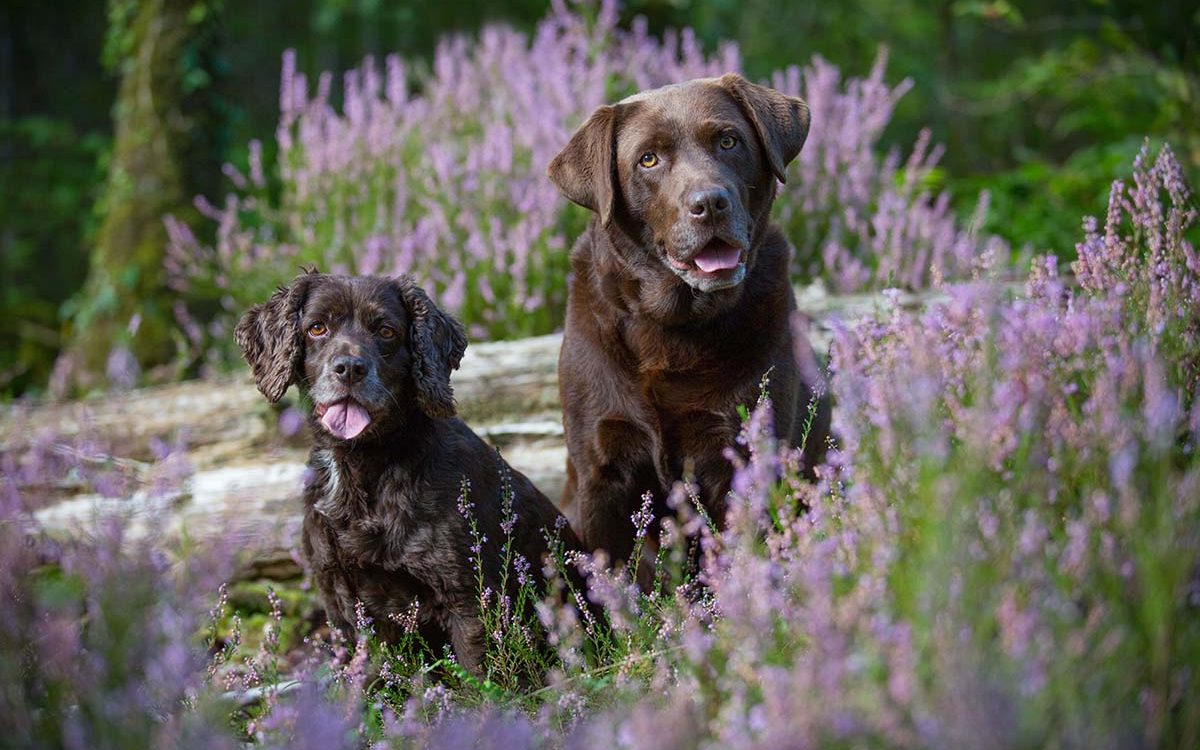 "I collected my two dogs from Millin Brook today. They have both had the most fabulous holiday! From running in the fields to walking in the woods, cuddles on the sofa and watching tv. Frankie loved the splashing in the water and Ruby the blackberry picking! Sian and family couldn't have cared for them with more love and fun. I love the postcard which was waiting at home when I arrived back from my holiday, beautiful picture of my two girls. All Frankie and Ruby want to know is when is their next holiday!!!"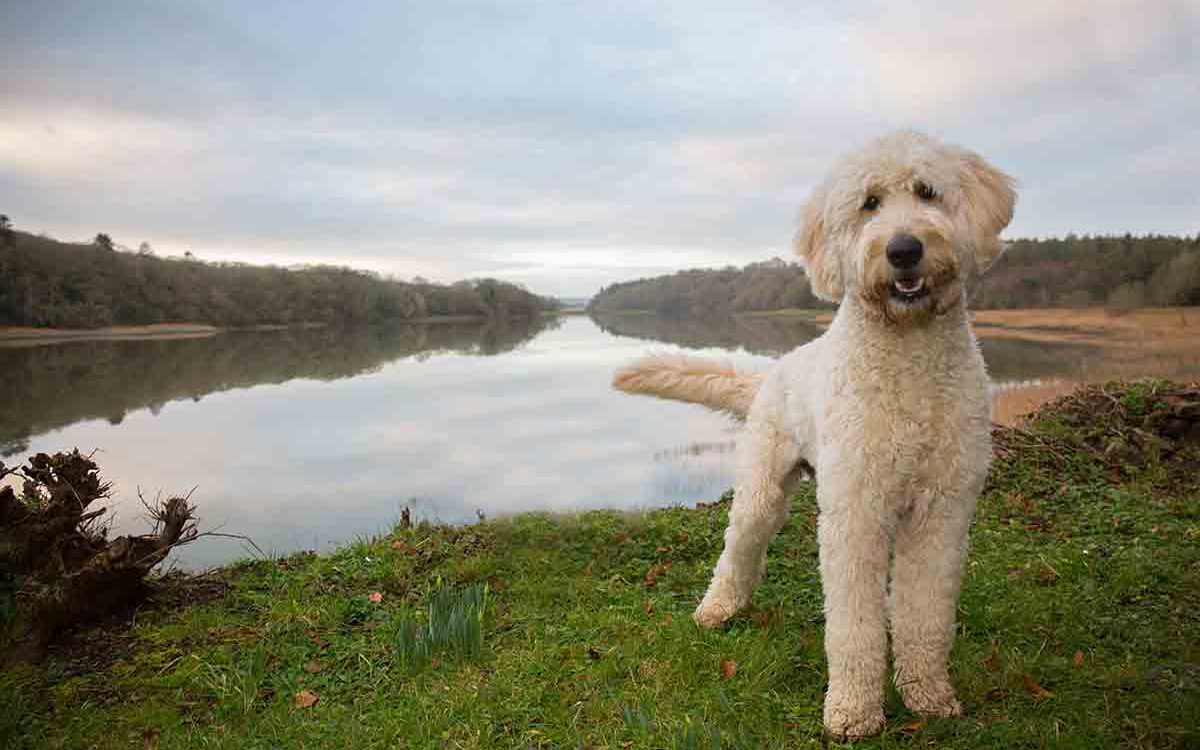 "I cannot thank you all enough! Maddie had the most amazing stay with you. I know she wanted to stay forever! You really do go above and beyond for the dogs that stay, and it is definitely a home away from home. She came home so happy and in the most beautiful condition (even had a bath!). I cannot imagine Maddie staying anywhere else now. Great to see the photos and videos too, and we even came home to a lovely postcard 'from Maddie', sent while she was staying with you. My daughter was absolutely thrilled (and so was I!). I really cannot recommend Millin Brook highly enough. See you all soon xx"
"We'd like to thank Sian, Dave and the boys for looking after Holly while we were away on an extended holiday. We couldn't have gone away for five weeks without knowing Holly would be well looked after. Holly is a dog who loves the companionship of people and other dogs and she enjoyed both at Millin Brook. Watching the videos and photos of her while we were away certainly put our mind at rest. I would highly recommend Millin Brook as a home away from home for your dog. Holly is already looking forward to her next holiday!"
"Being a first time dog owner with an 8 month old puppy, I was very apprehensive about leaving Shep in someone else's care. After our initial visit to Millin Brook I instantly knew Shep was going to love running around the fields, playing in the stream and being around the other dogs. Sian and Dave were great at communicating with me, they sent me regular photos and texts whilst I was away, which reassured me and made me able to enjoy my own holiday. Millin Brook is a wonderful place to send your dog on a long or short holiday and it's clear just how much the Smith family love spending time with your dogs giving them the love and attention that they want! Shep will definitely be back again to see his buddy Barnaby".
"Millin Brook is honestly a home away from home for our pup. On his first visit and every time since, we have received updates from Sian, including photos and videos of our pup running around enjoying himself and making friends! I couldn't recommend them more if I tried. This is absolutely the place to bring your dog whilst you are away. Sian and her family, love every dog as though it were their own and the facilities they provide are vast and secure. Almost feel a little jealous of our pup when we drop him off! 5* rating for this place without a doubt!!!"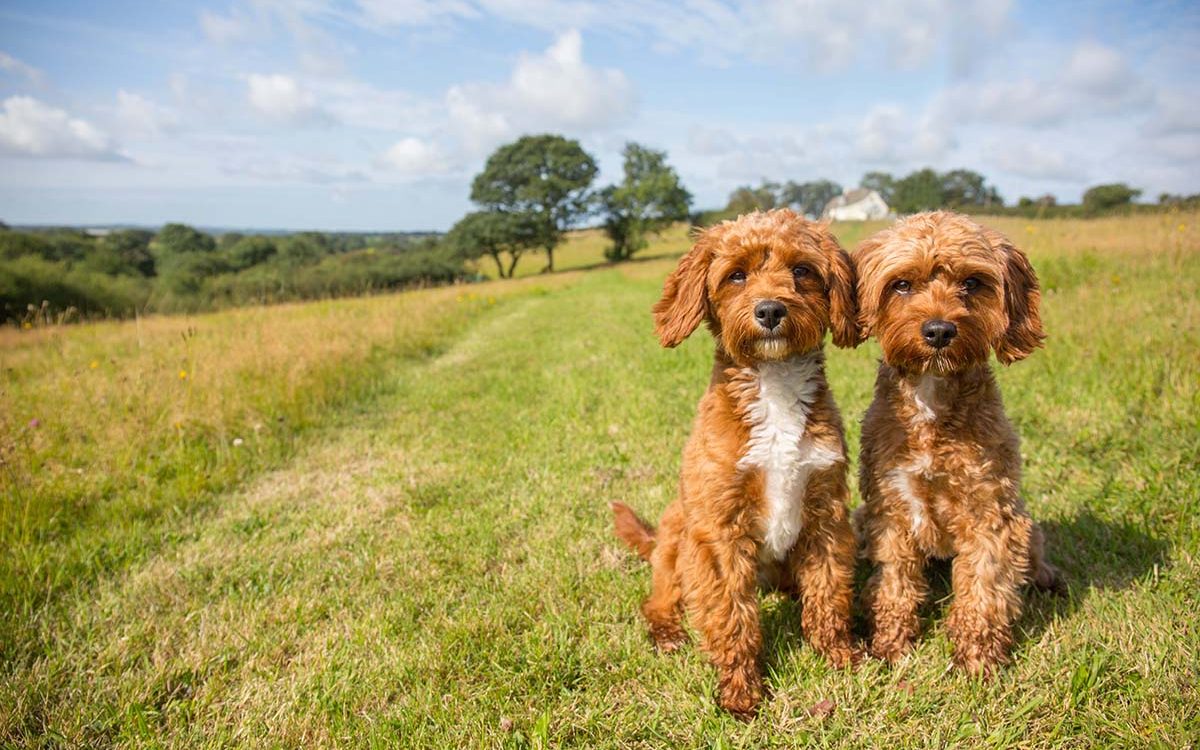 "It's the first time I'd ever left my two young dogs and felt reassured after visiting Millin Brook before hand. Sian has a genuine love of dogs! When they arrived for their holiday, Biscuit & Nibbles settled in very well and loved running around the large enclosed fields. They loved having cuddles on the sofa with Sian and especially her two boys. We were kept up to date with regular updates on their fun adventures. Knowing they were having fun and were safe meant we could totally relax on our holiday! We arrived home to a lovely postcard from them with an adorable photo of the two of them which I'm going to frame. It was so thoughtful! I wouldn't hesitate to highly recommend Millin Brook and would book when we go away again!"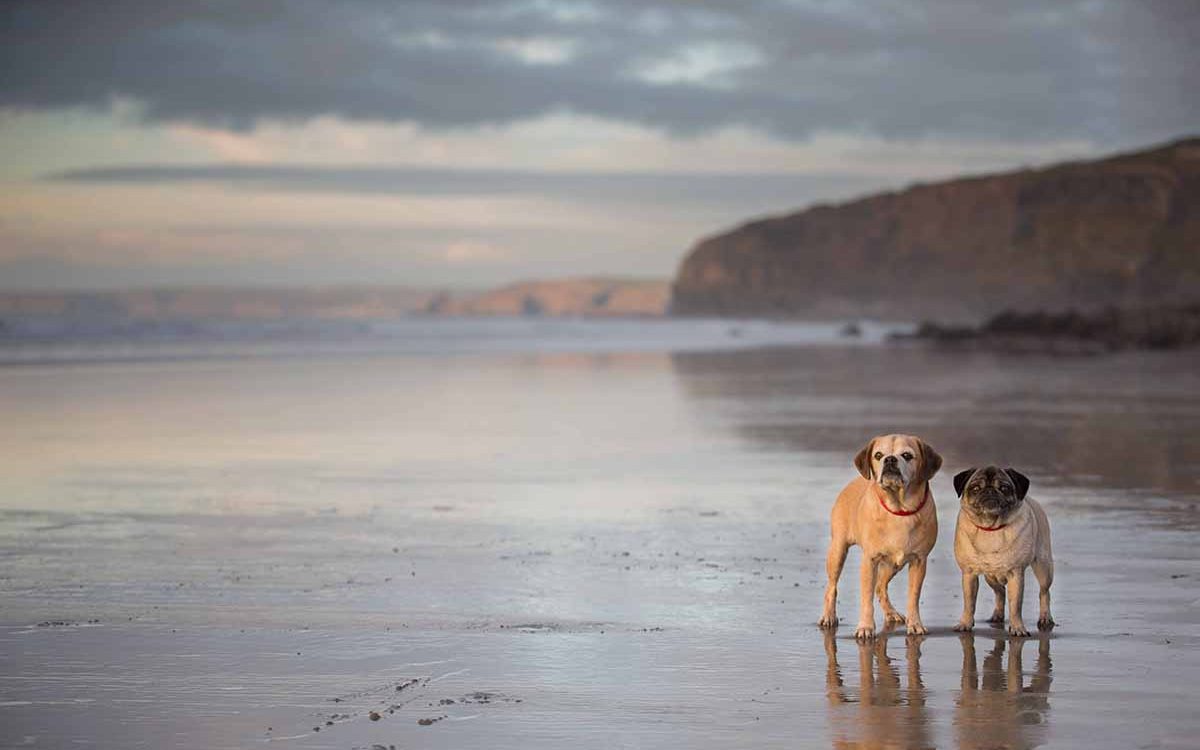 "I have just picked up Daisy and Dilly from their 7 week holiday and they look fabulous. Healthy, trim and well happy. Obviously had some great adventures. They have enjoyed living amongst the family where cuddles are never in short supply. Thank you so much Sian, Dave and boys for making our girls feel part of your lovely family".
"Our dogs are a very big part of our family and the moment we had to leave them overnight was such a worry to find someone to trust, care and love them just as m
uch as we do! We were so lucky to find Millin Brook luxury dog boarding and couldn't have hoped for better care and attention that our Maggie and Mabel received in their recent stay, to see them enjoying themselves and having lots of exercise made us so happy and it made missing them so much easier just knowing they were safe and well looked after. We would highly recommend Sian, Dave and family to anyone wishing the best care for their fur babies whilst needing to go away!!! Thank you so much".
"Bella has just returned from her two week holiday with this lovely family! I truly believe she enjoys her breaks here as much as I do my holidays! Bella just loves this place and her excitement when we pull up on the driveway is demonstrative of this. She is made to feel like part of the family. And what an amazing team this family are! Everyone gets involved in the care of their special guests. Truly a home from home for my precious fur baby. The numerous varied walks keep 
her happy and active, the safe nature of the family home allows for early run arounds with the family's children too, and her bond with Barnaby (the resident black lab) is immense. Cannot recommend this facility enough….. will make any dog owner pleased with their selection for their pets. The daily updates make me feel secure that my dog is having an absolutely great stay! If dogs could write on trip advisor this would be a 5 star review".
"Sian and Dave took such excellent care of my dog while I had to go away. It's horrible to leave your dog behind but Sian was so caring and understanding. My dog Zeus was well looked after and had plenty of walks and adventures! He was very spoilt and seemed to thoroughly enjoy his time with them. Next time I need to leave Zeus I will certainly be contacting Millin Brook. I would highly recommend them to anyone!"
"I can not recommend Sian, Dave and the boys enough. We live an hour away from Millin Brook, however it was worth every minutes drive for the peace of mind it gave us while away. Our 10month old Golden Retriever Harley is our baby and my sons wouldn't let her go to anywhere other than a home away from home and Millin Brook was exactly what we were looking for. Harley, along with the other guests, were given the run of the downstairs of the house, cwtched up with the family in
 the evenings and slept in the kitchen at night. There's so much outdoor space for everyone to run around and Harley had lots of visits to the beach and forest and we had plenty of videos and pictures of her time on holiday. 
The peace of mind it gave us to know she was happy and well looked after made our own holiday that much more enjoyable. Thank you so much to all at Millin Brook we will definitely be in touch to book Harley's holiday in the summer and maybe a couple of visits before then too".
"Hi Sian, Dave and boys. Thank you so much from beginning to end, it has been a fabulous experience leaving our dogs with you. The videos were fantastic which kept us updated and we especially loved the post card as it was unexpected. We were nervous with the shampooing as we don't like to leave medical problems with pet minders but your bathing area made it look so easy. The dogs are definitely more settled and confident so again thank you so much, the dogs couldn't have had better 5 star 🌟 treatment than this and we all look forward to November's stay. Shrek, Lila, Blue and their humans".
We are humbled by the wonderful Millin Brook reviews we receive. Your appreciation means so much to us, and keeps us loving what we do. If you'd like to leave a review for our website, please get in touch. For yet more glowing testimonials, visit our facebook page!