Millin Brook Luxury Dog Boarding
The perfect country staycation for your cherished dog.
At Millin Brook, we understand that your best friend needs the best care possible when you're away. That's why we ensure all dogs that come to us on holiday are looked after to the highest standard and treated like family.
Pembrokeshire's Luxury Dog Boarding offering dog kennels suites to living in the family home.
AT MILLIN BROOK, WE ONLY ACCEPT SOCIABLE DOGS. THIS MEANS GUESTS ARE OUT MOST OF THE DAY AND WILL ONLY BE IN THEIR BEACH-NAMED SUITE TO EAT, REST WHEN NEEDED AND AT BEDTIME.
We felt that there was a clear gap in the market for families like us – people who cherish their pets and wouldn't feel comfortable leaving them in a traditional kennel environment. So, we set about creating the perfect place for a dog-staycation. Our exclusive luxury dog boarding retreat has been met with overwhelming praise from our clients.
You can relax on your holiday knowing that your precious companion is enjoying a 5* stay.
Your dog will enjoy a true return to nature with games to challenge their nose and brain, exercise, interaction and play, all within our secure beautiful 10 acres in Pembrokeshire. 
Guests will enjoy spacious, glass-fronted, Pembrokeshire beach-named suites in our Country Retreat for Dogs. All suites have separate sleeping and run areas, an automatic water drinker, thermostatically controlled central heating and cctv linked to our on-site home. There is also an integrated sound system throughout, providing calming music.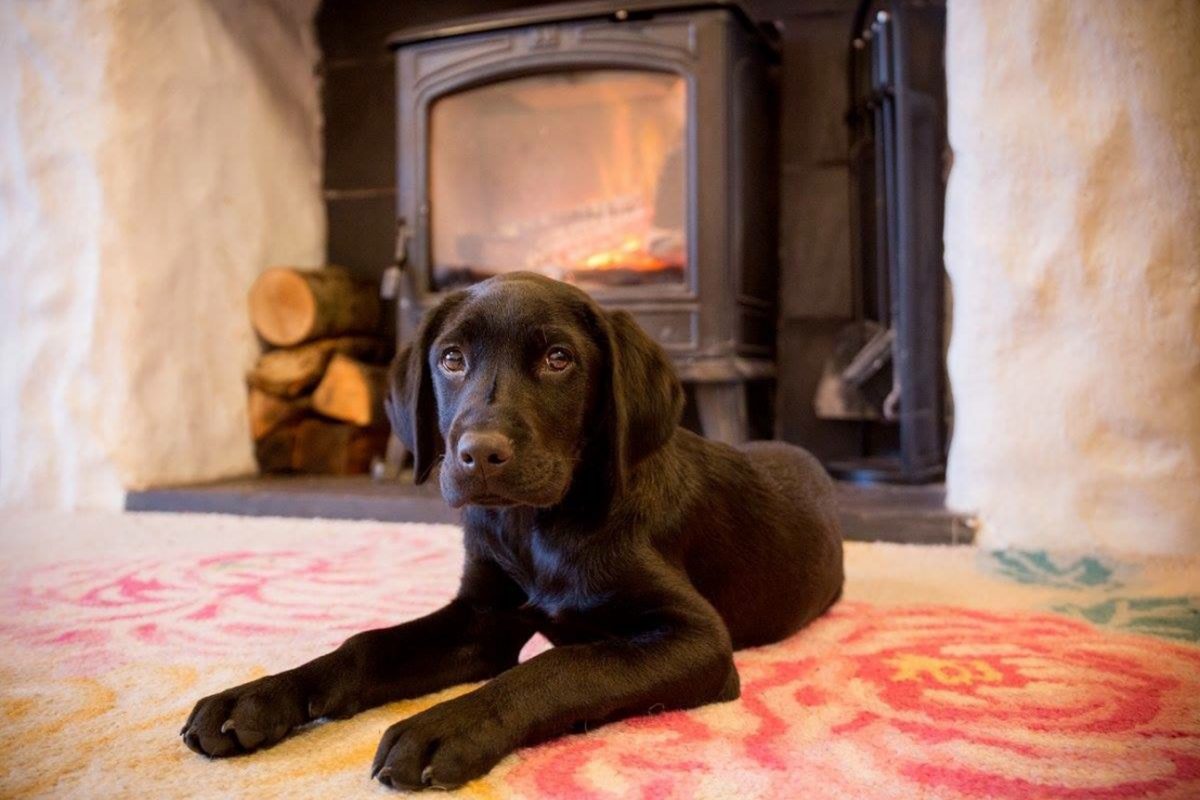 If you select the Platinum Pooch package, our guests will live in our spacious home as part of our family. They will have access to all areas downstairs, including the sofas (if they are allowed at home).
Our average visitor rating is 5 / 5
"Our boys Monty and Charlie absolutely LOVED their holiday at Millin Brook. It was lovely being updated with videos and seeing what a fabulous time they were having. It made it much easier for us all to relax on our holiday knowing that the boys were in a safe and fun environment with lovely people who love dogs! We would highly recommend Millin Brook Luxury Dog Boarding and we will be using them again for our boys next holiday!"
Your dog deserves the best holiday!
At Millin Brook, we find out from you what your dog loves best. We want to give your pup the best experience possible while they stay with us, tailored to their needs.